Rudolf Piernay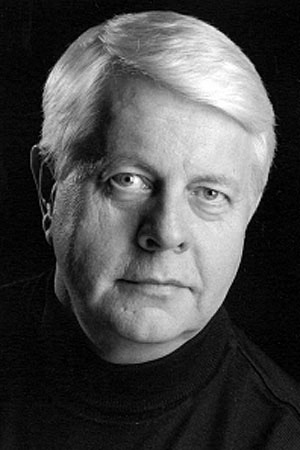 Rudolf Piernay
Rudolf Piernay commenced musical studies at an early age at the Städt. Konservatorium and Staatl. Hochschule für Musik und Darstellende Kunst, Berlin. From there he was awarded a scholarship by the German Academic Exchange Service (DAAD) which brought him to the Royal Academy of Music and then to the Guildhall School of Music and Drama, London. He studied voice, piano and conducting and won several major awards while still at college. His principal voice teachers have included Prof. Harry Gottschalk in Berlin, Joy Mammen, Walther Gruner and Lucie Manèn in London, Cornelius Reid in New York and Pierre Bernac in England and France, with whom he studied the French repertoire.
Early on in his singing career he won, for two consecutive years, the competition "Das Podium Junger Solisten", sponsored by Deutscher Musikrat, which resulted in more than 100 recital and oratorio engagements throughout Germany during two seasons.
He has since appeared in recitals and ortorios in Holland, Belgium, France, Italy, Spain, Portugal, USA, South America, Canada, Egypt, Iceland, Ireland, Lithuania, Siberia, Singapore, Malaysia, New Zealand and Australia.
In England he has also worked with the Chelsea Opera Group, the New Opera Company, the Park Lane Group and has done broadcasts for the BBC. Abroad, he has recorded for Radio France, Radio Vaticano, Rias Berlin, Radio Bremen, Bayerische Rundfunk, Norddeutscher Rundfunk, Südfunk Stuttgart, Iceland Radio, Radio Telefis Èireann and Radio New Zealand.
Rudolf Piernay also has had considerable experience as a choral conductor.
Rudolf Piernay holds the German State teaching qualifications for both piano and voice, and since 1974, has been a professor of singing at the Guildhall School of Music and Drama where he also conducted classes in German repertoire and vocal pedagogy. He is in great demand as a teacher both in Europe and abroad and has given master classes as far afield as Alaska and New Zealand. He was made a Fellow of the Guildhall School of Music and Drama (FGSM) in 1981 and an Associate of the Royal Academy of Music (ARAM) in 1990. Since 1991 he has been made a Professor of Singing at the Hochschule für Musik, Mannheim. From 1992 until 1993, he held a guest-professorship at the Hochschule für Musik Detmold. He also spent several weeks as a visiting professor at the Juilliard School in New York City.
During recent years, he has been extending his teaching activities to include regular visits as a guest teacher at some important summer schools and operatic apprenticeship programmes such as the Steans Institute at the Ravinia Festival, the Chicago Lyric Opera Centre for American Artists, the Houston Grand Opera Studio, the Lindemann Young Artist Development Program (Metropolitan Opera NY), and the "Songfest" in Los Angeles. He is a regular teacher at the Wiener Meister Kurse and at the Mozarteum Summer School in Salzburg. He is the vocal consultant for the studio programme of the Bayerische Staatsoper, München.
Many present and past students of his are now holding important positions at opera houses around the world, and also prominent teaching appointments. For many years Professor Piernay's pupils have been prize-winners at the most prestigious international competitions such as the "Cardiff Singer of the World", the "Britten-Peras Competition", the "Mobil Song Quest" (New Zealand), s'Hertogenbosch, the "Mozart Competition" in Salzburg, the "Internationale ARD-Musikwettbewerb", München, the "Internationale Hans-Gabor-Belvedere-Wettbewerb", Vienna, the "Concurs Internacional de Cant Monserrat Caballè, the "Concours International" in Toulouse and "Neue Stimmen".
This page was last changed: 2013-02-21 | 15:57:39